Only 6 villas on this 2500 sf lot, in a gated community poised for privacy, security and exclusivity. Easy access to everything you need: 4 min to the beach, 10 minutes from La Veleta and downtown, 6 minutes from Aldea Zama commercial area featuring restaurants, shopping and nightlife!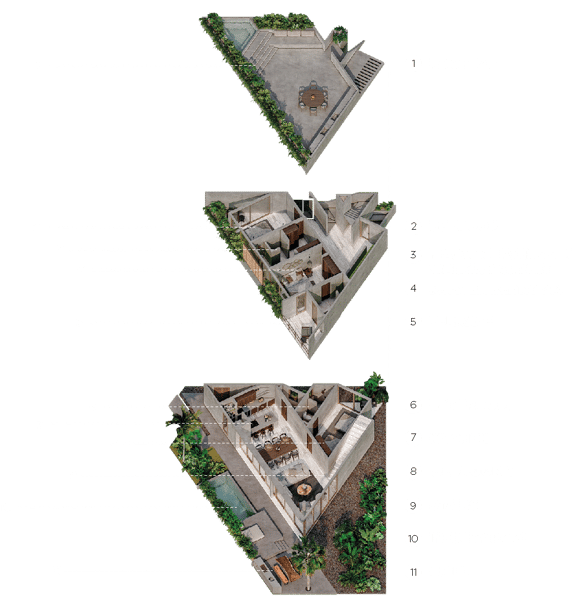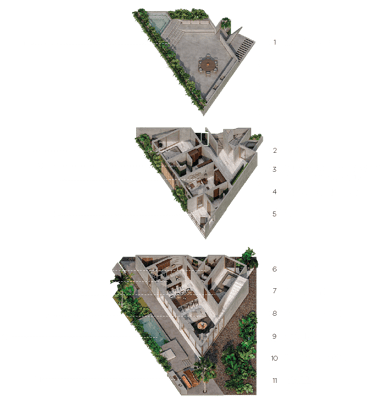 Open concept, indoor/outdoor living featuring floor to ceiling windows, Boho-chic architecture with luxury finishes including marble floors and locally sourced wood carpentry throughout.
Private infinity pool and garden to refresh, rooftop jacuzzi to enjoy Caribbean sunsets and expansive jungle view, aligning you with nature at every turn.
Functional and modern design featuring 3 bedrooms including a ground floor master with ensuite. Additionally, we offer 4th and 5th bedroom options on the rooftop level.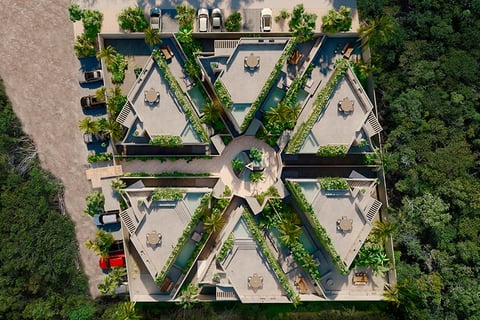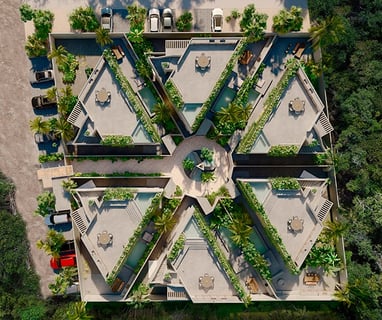 Every aspect of our residences has been meticulously considered to provide the perfect balance between maximization of space, optimal light, comfort and style, while meeting the needs of today's modern lifestyle for our owners and their guests.